Blockchain Life Awards
2018
The biggest independent award in the field of blockchain and cryptocurrencies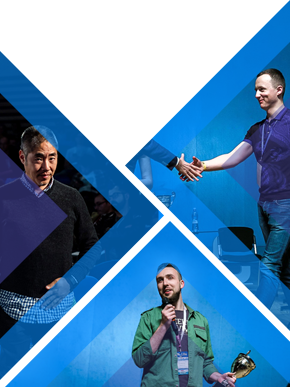 Award Regulation
About the award
Blockchain Life Awards is the first independent award in the field of the blockchain, cryptocurrencies, and ICO. The winners in the nominations are determined by open voting
    Nominations:
The best Russian cryptocurrency media
The best centralized exchange
The best decentralized exchange
Best held ICO 2018
The most promising ICO 2018
The best Agency for ICO promotion
Best ICO Advisor
The best advertising network to promote crypto projects
Best Russian blockchain project
The best cryptocurrency blogger
Best telegram cryptocurrency channel in English
Best telegram cryptocurrency channel in Russian
Show all the nominations
Application rules
1. Apply for participation until September 28.
2. After submitting your application, send detailed information about the company to the awards@blockchain-life.com.
3. If approved, you will need to fill out the form.
Course of the Award
The nomination of companies by the organizers of the Award, the processing of incoming applications
Online voting on the award website
Awarding the winners on the main stage of the Blockchain Life forum 2018
The purpose of the award
Representing the world's leading companies in various areas of the blockchain and cryptocurrency industry
Consolidation of the global crypto community
Increasing the level of public confidence to the crypto industry
The popularization of blockchain and crypto industry
Apply for participation