Join the world
CRYPTO WHALES Meeting Point
October 24-25 • Dubai, UAE
One of the biggest crypto
and web3 events in the world
Attendees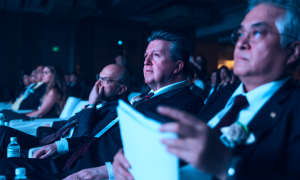 Funds & Investors
Get acquainted with the industry's
most promising 
projects at the expo and during
Startup Pitch.
Learn about the latest projects with the biggest ROI potential in 2023.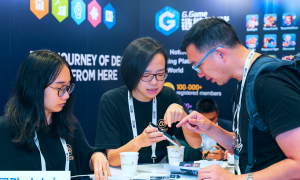 Startups
Find out how to create and develop a crypto startup. If you have one -  present it at
Startup Pitch
to
investors & funds
.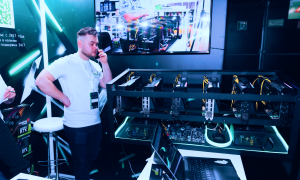 Miners
Find out
all the ways of earning
by mining in 2023. Meet international mining companies, check out
the newest equipment
at the expo and get special offers on equipment or services.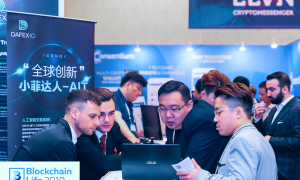 Traders
Learn about the most effective
trading strategies
for 2023-2024. Meet professional traders
and representatives of top exchanges 
from all over the world.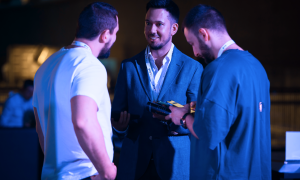 Business owners
Learn
how to earn
money by investing in cryptocurrencies and blockchain projects.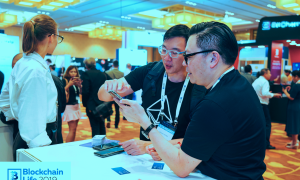 Blockchain developers
Discover
recent solutions
for blockchain development. Are you an individual developer? Find
employers
. Already have a team? Find
clients
.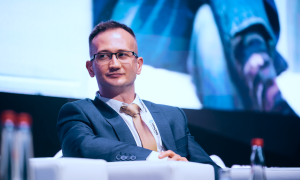 Government officials
Be prepared for the upcoming changes in world crypto regulation: get insider information
 from the politicians
at the Forum.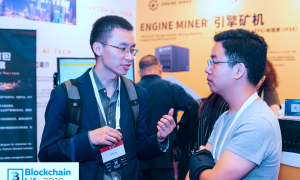 Newcomers
Start your crypto journey and dive into the global crypto community. This is the
perfect first step
of a great journey
.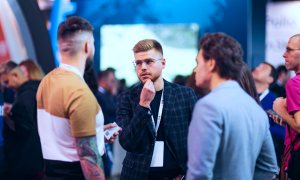 World's crypto industry
Meet
CEOs
of international companies and set up new partnerships. Discover
 trends for the next bullrun and ways of earning money.
Do you have any questions?

Blockchain
subtopics

Cryptocurrencies
subtopics

Mining
subtopics
Web3
subtopics
Metaverse
subtopics
DeFi
subtopics

Startups
subtopics
Legal
subtopics
Blockchain
Decentralize everything. Web3 and blockchain predictions for 2024 and further
Blockchain interoperability. Cross-chain as the future of blockchain development
Blockchain for governments: is it the taxpayer's dream?
Banking on blockchain: the future of crypto assets in a regulated environment
Expanding telecom horizons: how blockchain platforms enhance telecom and media
Blockchain and the internet of things: how blockchain technology is accelerating the IoT economy
Blockchain's effect on business or how it is transforming digital marketing strategies
Blockchain UX and mass adoption: challenges and keys to improve user experience

And many more
Cryptocurrencies
Global crypto industry overview and must-know trends for 2024 and beyond
Digital asset management: how can your business leverage digital assets?
Hard lessons we must learn. How not to be among FTX, 3AC, Luna, and Celsius
Blockchain: from the internet of information to the internet of value
Digital asset custody: solving security issues for institutions
Fintech revolution. Blockchain as a catalyst for disruption in the finance world
Best future crypto projects: coins that may boom in the near future
Trading and investment. Advice, tools, and recommendations from leading traders and top fund analysts

And many more
Mining
Crypto mining equipment market review: Key players. Key developments. Key trends
The future of mining until 2030. What to expect?
Alternative ways of mining industry development: green mining, mining on hard drives, and others
The future of mining technology. How does AI affect the crypto mining industry?
Mining vs trading: what is more lucrative?
Mining equipment hosting: best countries, regions, and hosting services
PoW vs PoS and other protocols: pros, cons, performance analysis
Bitcoin halving 2024: what to expect and when will BTC price spike?

And many more
Web3
Visions for Web3. Bridging the gap between real and virtual
Web3 use cases & applications. Solving real business problems with blockchain
Web3 and cybersecurity. Unlock the power of Web 3 while facing new security risks
Web3 in finance: the future starts with infrastructure
The rise of Web3 in gaming, social media, commerce, and more
Web3 and digital identity: empowering society in the digital age
The potential of Web 3 technologies to drive social change. Blockchain solutions for sustainable development
Web3 in government: transforming public services and citizen engagement

And many more
Metaverse
Metaverse, GameFi, and NFT as a future of the virtual economy. Important things to consider
Exploring a new reality: how to enter the metaverse as a business and navigate the hype vs reality
Corporate metaverse: paving the way for the future of the workplace with the metaverse
The Industrial metaverse: from digital twins to the «Internet of experiences»
The entertainment industry in the post-smartphone era: concerts, events, and movies in the virtual world
Building metaverse-ready networks: why 5G could be the key to metaverse
Educational metaverse. How AI and metaverse are transforming education
Virtual worlds vs real people: potential legal issues and remedies

And many more
DeFi
Making money on DeFi: how to generate income and major risks to know
DeFi for all: mass adaptation as an ambitious but inevitable destination
A deep dive into DeFi: how can decentralized finance shake up industries
Can DeFi and CeFi work together? Experts' opinion
Decentralized identity solutions as the next wave of DeFi
Institutional DeFi: the next generation of finance
Wallet wars: landscape, best practices and how to keep them secure
DeFi vs CBDC: how would the introduction of CBDCs affect DeFi?

And many more
Startups
Investing in blockchain and crypto startups. Insights from leading VCs
An overview of Web3 VC activity: Web3, DeFi, metaverse, L2, ZK, and tokens
The crypto VC trends to watch in 2024. Expert predictions
What do VCs look for: key features of the most successful crypto startups
Digital token sales: what makes it successful
Project marketing in 2023. Which factors affect funding?
How to get token listed on exchanges and manage its value
Talent in Web3: what skills you need to jumpstart the next level of your career

And many more
Legal
Crypto regulation is coming. Stablecoins, CBDCs, and privacy
Crypto and SEC: does SEC crypto staking crackdown will impact DeFi?
MiCA regulation: is Europe's MiCA a template for global crypto regulation?
The future of money: are CBDCs a ticking time bomb for commercial banks?
Governing the ungovernable: legal challenges and the regulation for the metaverse
Regional approaches to crypto regulations: a comparative analysis of Europe, Asia, and Latin America
Crypto regulations and data privacy: balancing innovation with protection
SEC and CFTC regulation for startup cryptocurrency funds: dispute resolution perspective

And many more Official language of speeches - English
| | |
| --- | --- |
| | Smart Crypto Trading: Can AI and Automation Help You Get Rich? |
| | Evolution of Blockchain Technology. Key Trends That Will Dominate Blockchain Industry in 2024 |
| | Crypto Market Outlook: Insights and Forecasts From Top Crypto Exchanges |
| | Crypto Regulation is Coming. Stablecoins, CBDCs and Privacy |
| | Mining in 2024: How to Build Your Profitable and Sustainable Mining Operation |
| | Web3 Use Cases & Applications. Solving Real Business Problems with Blockchain |
| | Investing in Web3, Blockchain and Crypto Startups. Insights From Leading VCs |
| | Making Money on DeFi: How to Generate Income and Major Risks to Know |
| | More Than Just a Jpeg: Key Elements of Successful NFT Projects and Future of Tokenizing Real World Assets |
| | Exploring a New Reality: How to Enter the Metaverse as a Business and Navigate the Hype vs Reality |
| | The Rise of Web3 Gaming: Why GameFi Continues to be Immune to Market Downturns |
The Forum Agenda is subject to change
08:00
Registration of participants / Issuance of badges / Exhibition opening
11:40
The cryptocurrency market in the first half of 2022. Part 1

| | | |
| --- | --- | --- |
| | | Ivan Tikhonov |
| | | Dmitry Machikhin |

13:00

14:30
The cryptocurrency market in the first half of 2022. Part 2
15:50
The features of effective mining in 2020. Current ways to maximize profits

| | | |
| --- | --- | --- |
| | | Murodjon Khamraev |
| | | Alejandro De La Torre |

16:35

Coffee Break

17:20
Legislation in the field of blockchain, cryptocurrencies and mining. World practices in 2022
18:30

Secret Speaker

19:00
The end of the first day of the forum
The program of the forum is being formed.
09:00
Registration of participants / Issuance of badges / Exhibition opening
10:30

| | | |
| --- | --- | --- |
| TBA | | CryptoJack |
| TBA | | Moon Carl |
| TBA | | Rauan Khassan |
| Management of large capital on the cryptocurrency market | | Armen Gevorgyan |
| Algorithmic trading | | |
| A new crypto market or a long-forgotten old crowd behavior | | Evgeny Loza |
| TBA | | Leonid Maloletov |

12:10

Vit Jedlička, Liberland President

13:00

14:30
Blockchain startups: launch, advertising, work with funds and investors in 2022

| | | |
| --- | --- | --- |
| | | Kyle Chasse |
| | | Alexey Khitrov |
| | | Evgeny Shelkonogov |
| | | Giacomo Arcaro |
| | | Mikhail Filippov |

16:10

Chris MMCrypto

16:35

Coffee Break

17:00
Industry regulation in Russia, CIS and Europe. New bills and initiatives

| | | |
| --- | --- | --- |
| El Petro — the national cryptocurrency of Venezuela | | Joselite Ramirez |
| Regulation in Kazakhstan | | Ruslan Ensebaev |
| Regulation in Russia | | Artem Koltsov |
| IDEO | | Sergei Khitrov |

18:35
Announcement of Blockchain Life Awards and StartUp Pitch winners
18:45
The drawing prizes from sponsors
19:00
The closing ceremony of the forum
20:30-03:00
AfterParty (format: all-inclusive) оnly for VIP tickets
The program of the forum is being formed.
| | | |
| --- | --- | --- |
| 09:00 | | Registration of participants / Issuance of badges / Exhibition opening |
| 10:30 | | Strategies of large investment funds in the cryptocurrency market in 2022. How to choose projects for investment? |
| 11:30 | | StartUp Pitch |
| 13:00 | | |
| 14:30 | | Technological solutions in the blockchain industry |
| 16:35 | | Secret Speaker |
| 17:00 | | Secret Speaker |
| 17:30 | | Secret Speaker |
| 17:55 | | Secret Speaker |
| 19:00 | | The end of the first day of the forum |
| 20:30-03:00 | | AfterParty (format: all-inclusive) оnly for VIP tickets |
The program of the forum is being formed.
Choose your ticket
Purchase price will be processed in dirham (AED). The final check out price may differ slightly from the one indicated before processing.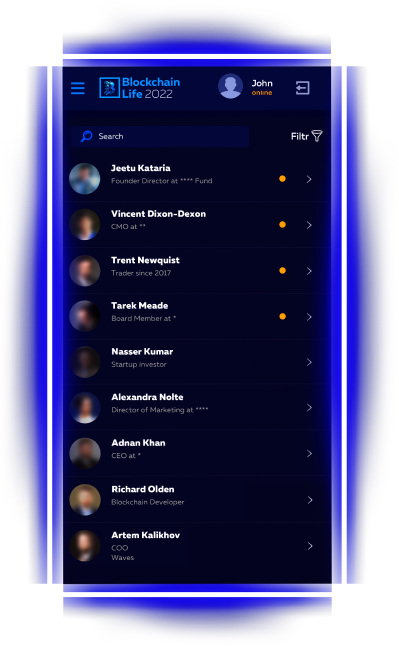 Your next level of great communication
Crypto companies open vacancies

Platform is available for all attendees
Companies participated in Blockchain Life