string(51) "How mining industry is going through crypto winter?"
23.01.2023
How mining industry is going through crypto winter?
The Blockchain Life Forum in Dubai takes place on February 27-28, 2023. Less than 2 months left before the event – and on the eve of the Forum, we traditionally take an interview with Batyr Hydyrov, CEO of Uminers, and general sponsor of the upcoming event.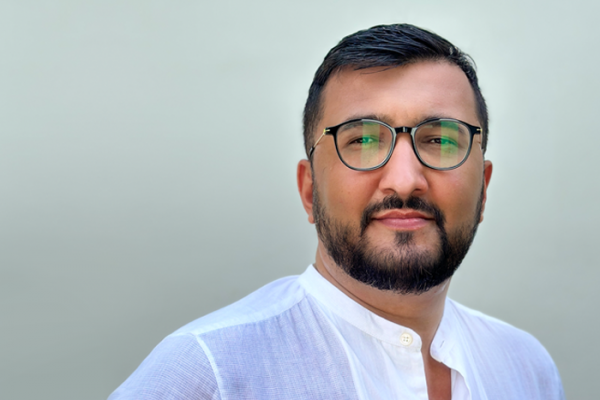 Hello Batyr, how are you feeling in the run-up to the upcoming Forum? Has your company already started preparing for the Blockchain Life Forum 2023 in Dubai?
Everything is excellent, the productivity now is over 130%. My team and I are preparing for the Dubai Forum with great enthusiasm. We have been working with the Middle East for quite a long time since 2017 – and now we want to strengthen this direction. We've already been preparing the team to be presented at the Forum. Furthermore, we are actively developing services from our company, which, in our opinion, will be in great demand among the clients of this region, and we are preparing the equipment that will be presented at our booth.
You mentioned that your company develops services for clients from the Middle East. Could you please provide more details about it? 
Uminers provides express delivery of equipment to Middle East countries, similar to what we have already done for our clients from Russia. We are planning to reach steady and short-time deliveries up to 5 days from the moment of placing an order in case of availability of requested items in our warehouses in China.
Besides that, we are considering Dubai as our future platform for the organization of a logistic hub. It allows us to carry out loading and unloading operations efficiently and provide additional safety control of the equipment before delivery to the customer.
In addition, we are ready to offer our future customers and partners electric capacity in Russia. Uminers has two data center sites with a total capacity of 180 MW for the time being.
Are you going to present new models of mining equipment at Uminers booth, or do you have any other ideas on how to surprise your audience?
The main surprise of this year is "crypto winter"! Seriously, we plan to bring to Dubai all the advanced mining equipment developments from Bitmain and Whatsminer based on water cooling systems.
Cryptocurrency mining devices based on the water cooling principle are in demand in that region due to the geography and climatic conditions. As of now, both manufacturers currently have a wide range of such equipment, and our price offers, conditions, and delivery terms will definitely be attractive to everyone who wishes to purchase the equipment for mining.
At the same time, all the advanced air-cooled devices that are in constant demand all over the world will be presented at the booth as well.
Since you mentioned "crypto winter", could you tell us how Uminers is going through this difficult period in the industry? In your opinion, is this crypto winter different from the previous ones?
In my opinion, the main feature of the latest crypto-winter is that it coincides with the difficult times in the energy and financial sectors of advanced countries, which in turn caused a high outflow of investors from the mining industry to cover the losses generated in traditional markets. However, for the last 5 months, there has been stabilization and demand due to lower equipment costs.
Despite the general downturn in the industry and the decrease in total revenues, we continue to set records. Against the background of a general decline in equipment supply to the U.S. and Europe, Uminers has seriously increased the supply of equipment to Russia.
In 2022, Uminers delivered about 40 thousand ASIC devices to its Russian clients, that's over 100 devices daily.
In 2022, Uminers increased its staff in Russia by 60%, which allowed it to increase the quality and amount of services provided.
In the past year, my company has been actively developing its after-sales services. The opening of our own service center in Moscow allowed us to provide our customers with timely and high-quality warranty and post-warranty service for the devices sold by us.
Also, in 2022, we have increased the power capacity of data centers available to our customers by 8 times. As I mentioned above, Uminers currently has two data center sites with a total capacity of 180 MW.
What are your expectations for the upcoming Blockchain Life Forum in Dubai?
I always appreciate the work of the organizers, the attracted audience, the invited guests and participants, and the internal atmosphere of the Forum. There is no doubt that Blockchain Life in Dubai will be organized at the same high-quality level.
How does the name Uminers characterize the company and the direction of its development? Do you have a story about its creation?
Client centricity is the priority for our company. Such an approach is revealed in everything: doing business, our way of thinking, and our interests. We offer our customers and partners only complete business solutions that fully meet their needs.
This concept is also expressed in the name of the whole group of companies. As you know, Uminers is not my main occupation. Despite the fact that during the past few years, I have been really deeply involved in this business, I am also an owner of Uasia group. It consists of Uminers, Uexpress, Usystems, and other businesses – where "U" stands for "You" and we work for you.
Uminers is a logical continuation of our corporate business strategy and business model. Uminers is the company that absorbed all the experience and knowledge that my colleagues and I gained over the years. Now it has become a truly customer-oriented company.
Uminers is going to be the general sponsor of Blockchain life for the third time in 2 years, but, as far as I know, you personally haven't been to our event, should we wait for you in Dubai?
Yes, I plan to come to Dubai in February and attend the event personally.
What advice can you give to the new participants of the Blockchain Life Forum?
Be clear and people will respond. You should focus on networking to add new contacts from the crypto sphere to your address book. If you are interested in the crypto sphere, you won't waste your time.
I recommend Blockchain Life to everyone!
Buy a ticket to the Forum: https://blockchain-life.com/asia/en/#tickets-row